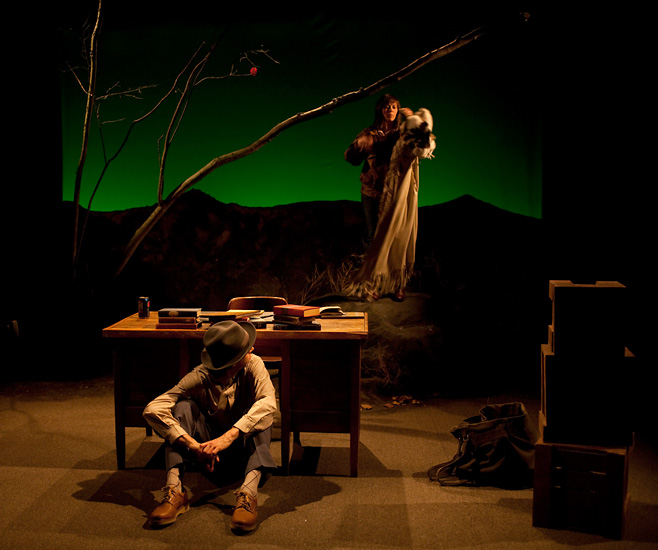 Associate producer of the world premiere of new play American Treasure for 13P.
Written and directed by Julia Jarcho
Paradise Factory, NYC. November-December, 2009.
Set Design: Jason Simms | Lighting Design: Ben Kato | Costume Design: Colleen Werthman | Sound Design: Asa Wember | Music: Julia Jarcho
Featuring Aaron Landsman and Jenny Seastone
Stage Manager: Jess Chayes | Production Manager: Ben Williams
To learn more, click here.